Department of Criminal Law
Criminal Law is a primary pillar in legal studies. Since the first evolution of legal studies, research criminal law has been always the main research. Research in criminal law has been in the public spotlight for decades. Therefore, criminal law is an important part in the development of legal studies. All Faculty of Law and Law Colleges in Indonesia has its specialty in criminal law. However, what distinguishes one law faculty from another is the substance of the course taught, the learning outcomes, and how criminal law studies respond to the challenges in dealing with various new dimensions of crime. Mastery of the basic principles and theories remains the hallmark of the Faculty of Law UGM. Prof. Moeljatno, as one of the founders of University of Gadjah Mada, is the most influential professor of criminal law in Indonesia. Until now, all the works of Prof. Moeljatno is still used as a reference.
Department of Criminal Law has 5 (five) mandatory courses that are surely relevant and needed by legal scholars. At first, criminal law courses teach students the basic principle of criminal law that is surely needed by legal practitioners or legal scholars. Several legal conflicts currently couldn't be solved properly due to the lack of knowledge of basic criminal law principles. Secondly, apart from that, students are equipped with Criminal Procedure Law to improve their ability to apply and understand the application of criminal law at a formal level. The debate about the concept of pretrial or review is still hot at this time. In this teaching, in addition to increasing students' knowledge, it also strengthens students' abilities in certain matters. Fourth, International criminal law prepares students to face the era of globalization. In this course, knowledge is provided in terms of form, and history, as well as material and formal international criminal law. Fifth, students are given the Criminal Justice PLKH course where the Criminal Department collaborates with the Police, Prosecutors, Advocates, and Judges in holding practical lectures. In this lecture, students are equipped with more litigation skills which are certainly useful in any legal profession. In addition, students are also provided with 7 Criminal Law concentration courses consisting of Criminology, Criminal Politics, Criminal Implementation, Children's and Women's Crime, Criminal Law Reform, Judicial Medicine, and Judicial Psychiatry, all of which are to prepare criminal experts in the future. The criminal law department will continue to develop in organizing higher education tri dharma at FH UGM.
Head of Department
Marcus Priyo Gunarto (Prof. Dr., S.H., M.Hum.)
Mandatory Course of Criminal Law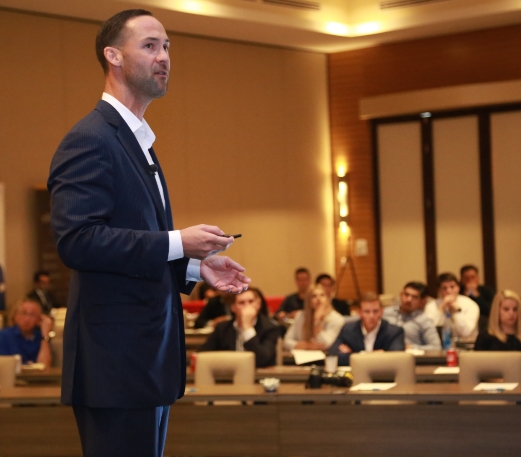 Teaching Staff of Department of Criminal Law