PROFIL PERPUSTAKAAN
STAFF PERPUSTAKAAN
STUDENT LIBRARY ASSISTENT
PROFIL PERPUSTAKAAN
Vision
Law Library Faculty of Law UGM as the source of information in order to support the learning activities of the Faculty of Law UGM towards an internationally competitive research-based Faculty.
Mission
- Providing the law information for the academic community
- Becoming the source of information and references for those who need
- Providing literacy in the field of law
- Archiving both students' and lecturers' work
- Spreading the information in such a way that can be optimally used as the implementation of the Three Principles of Higher Education
Goal
The library's goal is to provide information regarding the law for the students from D3, S1, S2, and S3, lecturers, or staff that need such information.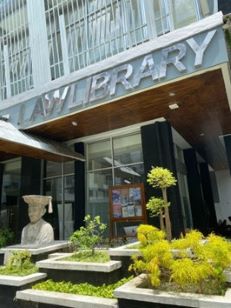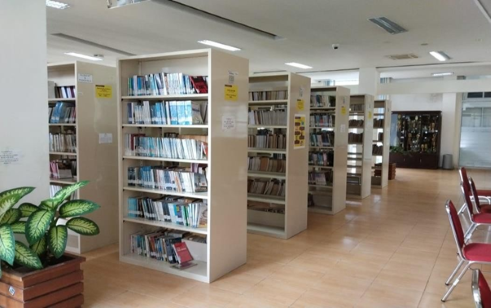 Location
Law Library is located in the Building VI Faculty of Law UGM and is a 3 floored building. On the first floor, the available services are circulation service (returning book service, activating membership, and fine payment) and reference collection like magazines, journals, articles, and grant book collection. Meanwhile, the second floor has circulation services such as borrowing books and a book collection room with legal and non-legal subjects, there is also reading room and bean bag corner. Lastly, there are Electronic Theses Dissertation (ETD) service, Discussion Room, Carel Room, and collections of final writing, theses, and dissertations on the last floor.
STAFF PERPUSTAKAAN
STUDENT LIBRARY ASSISTENT
Guide to Visiting the UGM Faculty of Law Library
Law Library Contact Center
e-mail       : lib.law@ugm.ac.id
Instagram : @lawlibraryugm
Youtube    : Lawlibraryugm
Library-Free: 082245047599
Link dan panduan unggah mandiri perpustakaan pusat
Penelusuran OPAC
Semua Panduan >>>