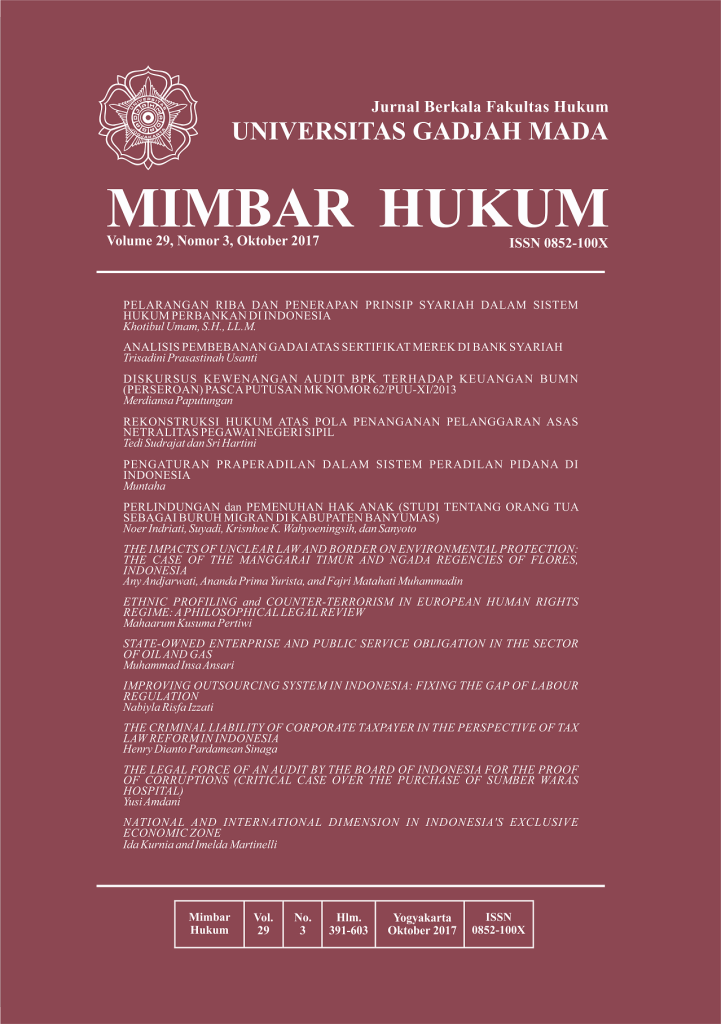 Jurnal Mimbar Hukum is an academic journal for the study of law published by URP Faculty of Law UGM. Jurnal Mimbar Hukum contains several studies and reviews on selected disciplines in several branches of legal studies (Sociology of Law, History of Law, Comparative Law, and others). In addition, Jurnal Mimbar Hukum also includes the study of law in a broader sense. This journal is published regularly and manuscripts that are approved and ready to be published will also be published regularly on the website of Jurnal Mimbar Hukum. The scope of discussion in this journal includes Civil Law, Criminal Law, Civil Procedural Law, Criminal Procedural Law, Commercial Law, State Administrative Law, Constitutional Law, International Law, Agrarian Law, and Environmental Law. To date, Jurnal Mimbar Hukum has published thirty three (33) volumes.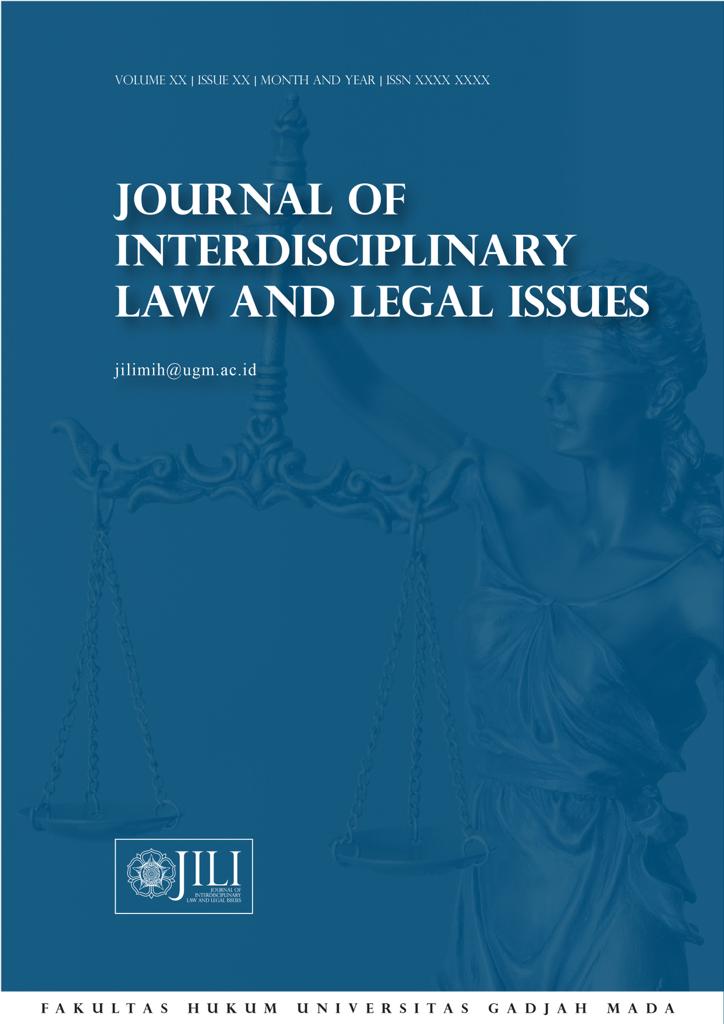 Journal of Interdisciplinary Law and Legal Issues
Journal of Interdisciplinary Law and Legal Issues (JILI) is a legal journal created by the Master of Law study program, Faculty of Law, Gadjah Mada University which is inclusive in attracting legal scientific writings, both from students, academics, and the public. JILI focuses on articles that are conceptual in nature and based on research results in a normative and empirical approach with an emphasis on interdisciplinary and multidisciplinary legal fields.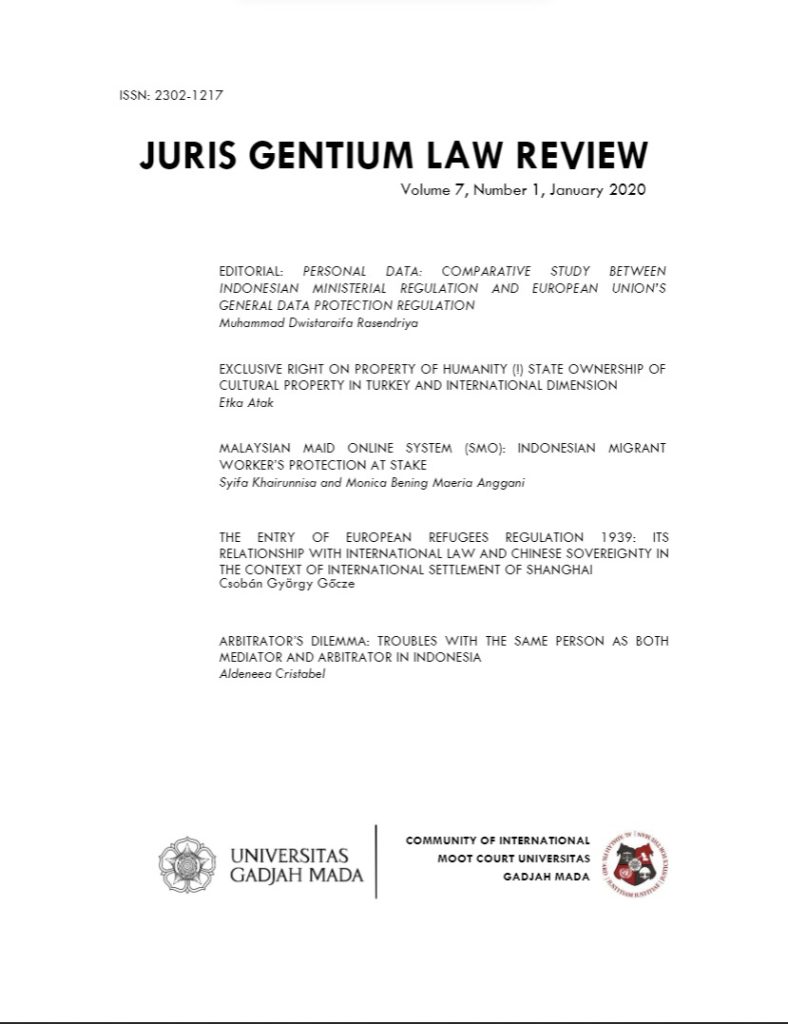 Juris Gentium Law Review (JGLR) is a journal under CIMC. JGRL strives to contribute to Indonesian students by encouraging law students everywhere to apply their writing and analytical skills. With each volume, JGRL aims to maintain high quality articles and expects from all contributors, whether as writers or as part of the Editorial Board, creativity, discipline, and legal instinct to bear the rigor of the publication process. JGRL has the scope of discussion of Public International Law, Private International Law, and Comparative Law. In 2012, it was noted as the year in which JGRL published the first volume of the journal to the public. To date, JGRL has managed to publish eight (8) volumes for approximately nine (9) years of management.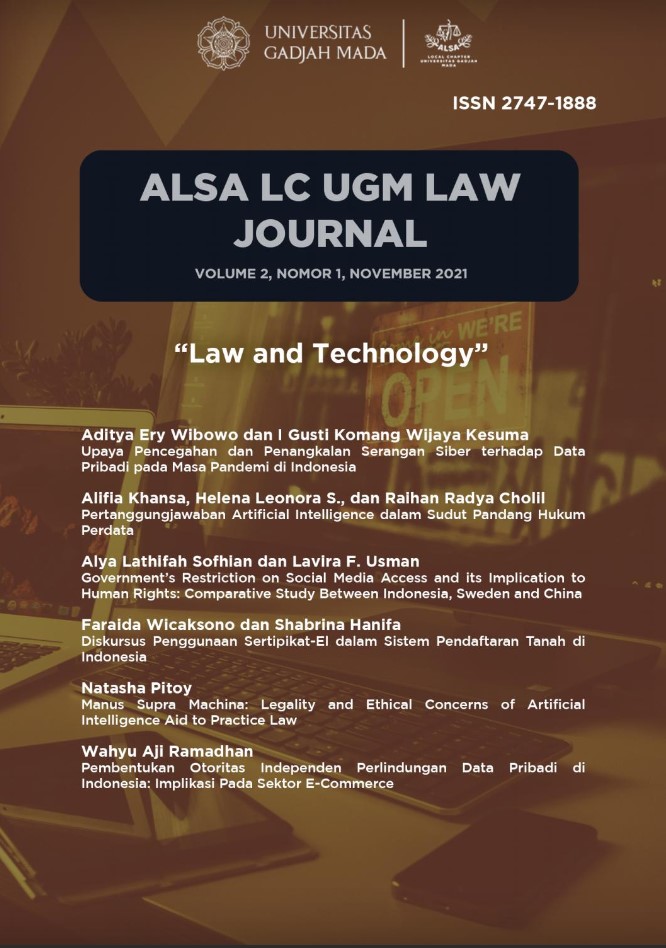 ALSA LC UGM Law Journal is a double-blind peer-reviewed legal journal that is managed, edited, and published entirely by students of the Faculty of Law UGM. ALSA LC UGM Law Journal aims to publish student papers once a year with the aim of overcoming substantive legal problems that arise in the current era of globalization. Through ALSA LC UGM Law Journal, students of the Faculty of Law UGM will be able to further develop the knowledge and skills needed to create significant changes to society.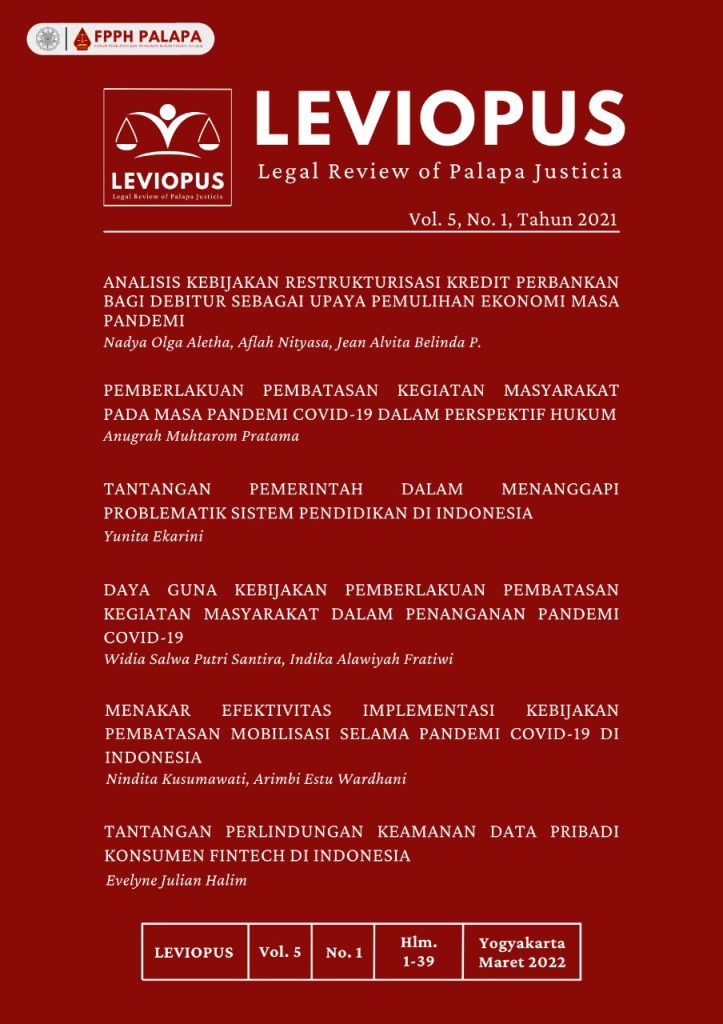 Legal Review of Palapa Justicia (Leviopus) merupakan suatu jurnal penulisan hukum yang memuat berbagai isu hukum yang relevan dengan permasalahan konkret masyarakat luas.  Leviopus dikelola langsung oleh Forum Penelitian dan Penulisan PALAPA Fakultas Hukum Universitas Gadjah Mada (FPPH Palapa) sejak tahun 2017. Mulai tahun 2022, publikasi jurnal Leviopus dilakukan sebanyak 2 (dua) kali dalam setahun yaitu pada bulan Agustus dan Desember dalam bentuk elektronik.